It's easy to add/merge your gift credit to your subscription, just follow these steps:

1. Log in to your current Mistobox account
2. Head to the Gift Claim Page and enter your gift code (found inside your Mistobox box or on your gift email/gift print-out)
3. Select the prompt to merge your credit - again, only if you're logged in - right into your existing subscription.
See below: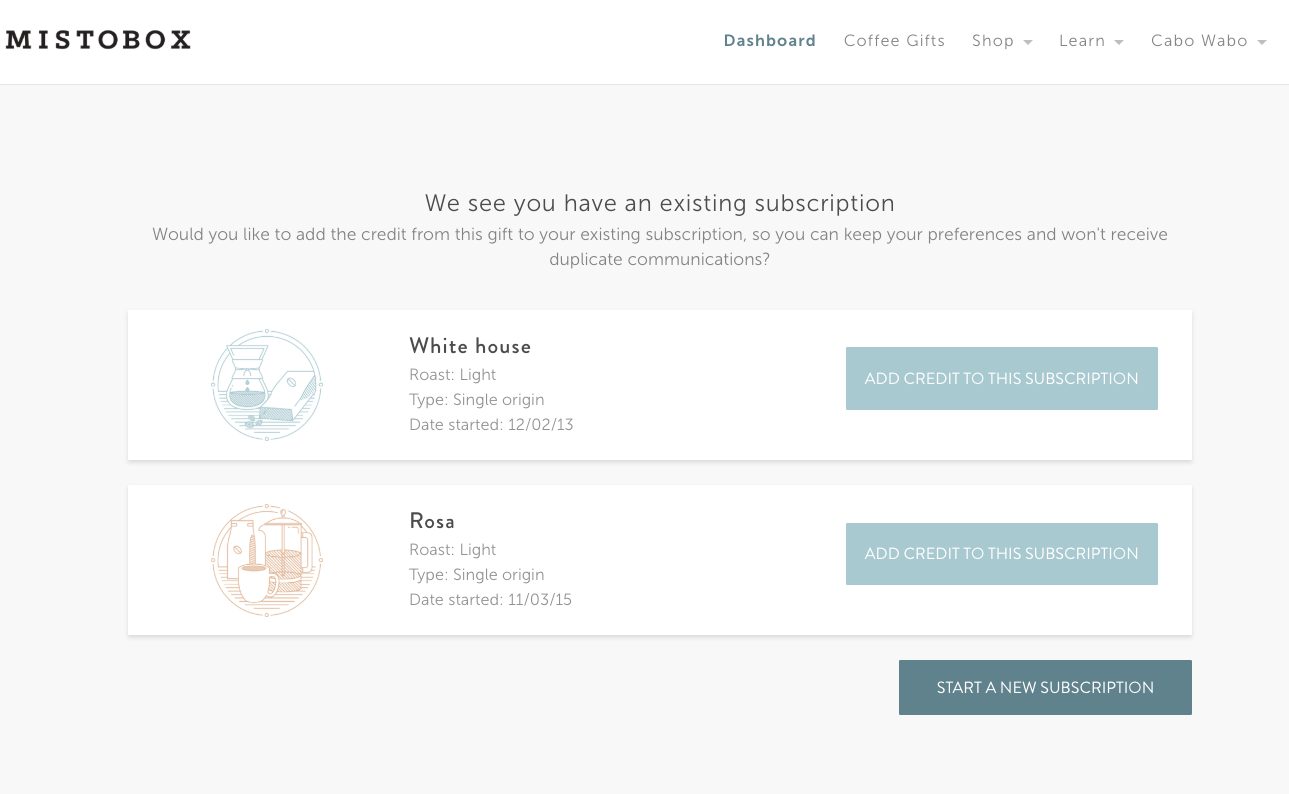 Questions? Email us at info@mistobox.com